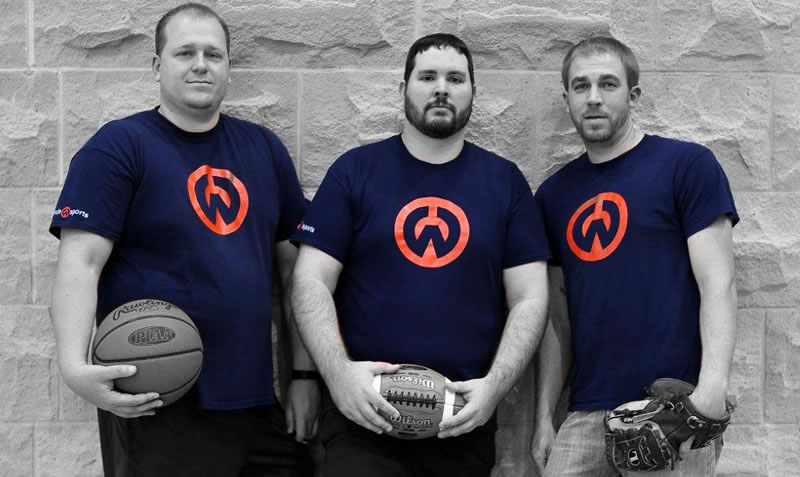 Circle W Sports brings area's athletes to the forefront
March 8, 2018
Ed Weaver had always dreamed of playing football at the collegiate level. That was always the plan until a cold night in Blossburg when the Wellsboro Hornets met the Panthers for their annual rivalry game.
"I remember I was going to make a tackle and when I hit, I could feel that there was something wrong in my back and neck," said Weaver.
It was at that moment that Weaver knew he would never be able to fulfill his dreams.
"It was tough, it had always been my dream but some injuries piled up and I was never able to do it."
Weaver also said that when he was at the top of his game, he was never afforded the looks from recruiters that he wanted.
"I never got the recognition from scouts and recruiters that I had hoped, even from some of the smaller schools."
At that time there were no platforms that recruiters and scouts could use to look at kids from the area who have the talent and the interest to play at the collegiate level; that is not the case anymore.
Weaver's all-inclusive sports platform puts small community schools on the map like they have never been before. From up-to-the-minute stats and in-depth game analysis, Circle W Sports is now a one stop resource for recruiters, scouts, coaches, parents, athletes and even local media.
"Its all about getting the kids recognized and see them get the opportunities they deserve especially with all the work they put in for most of their lives in these sports," said Weaver.
Circle W Sports currently powers the sports information for Wellsboro, Montgomery, The Northern Tier League (NTL) and PIAA District IV.
Circle W Sports also provides access to archived stats.
"I don't even know how many tackles I made in my career and this platform changes that," Weaver continued. "This takes everything that is in a schools trophy case and puts it on the web for anyone to look at."
"If you run a Google search on any of the athletes from Wellsboro or Montgomery, you will see links to their profiles on the Circle W Sports platform, something that can't be said about most high school athletes. This is a great supplement to what the media does. It can also be looked at as a high school athletes athletic resume, and that's something so valuable to these kids."
Weaver hopes to grow his platform and integrate it into many more schools in the region in the coming years as well as help more athletes get on the map.